Hello everyone! In today's post we are going to dive into the deep waters of philosophical thought concerning the fundamental nature of existence.
Not really! Actually, we're going to explore the phenomenon of "object permanence": that objects continue to exist even when they cannot be observed. This is a fundamental concept that Newborn babies are not able to comprehend. Basically put, their brain tells them 'if I can't see it, it doesn't exist!' As adults we understand that if something is out of our field of view it hasn't literally disappeared. It hasn't just popped! out of existence. We understand that its existence is independent of our ability to perceive it.
Example: I know that that last piece of cake is still in the fridge after I close the door. (The fact I just can't risk it disappearing on me, so I have to eat it right now while I can still see it … is another matter).
But I digress.
As you can imagine, learning the concept (and reality) of "object permanence" is a significant developmental milestone that only begins to occur around 7-8 months of age. And, bit by bit, understanding increases over the next few months and is usually fully formed by around 10 months of age.
So, you might be wondering how you can help and encourage this cognitive development in your little bub? Well, it really is as simple as starting a good old game of peek-a-boo! – which is a great way to foster an understanding of object permanence. And it's a lot of fun to boot.
Here's a fun little peek-a-boo! rhyme we regularly do at pram jams at Success Library. And a couple of hide-and-seek rhymes to extend the concept: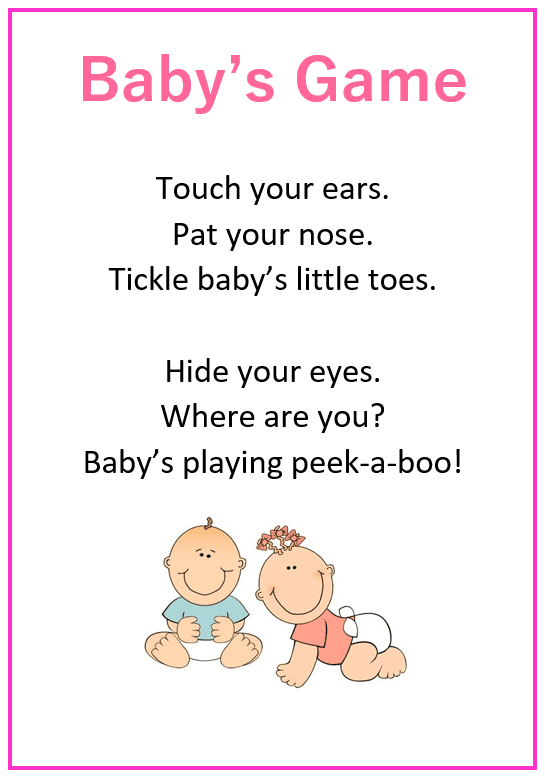 We can also encourage the conceptualisation of object permanence through books. But what kind of book would we read? Why a lift-the-flap book, of course! These are a great combination of storytelling and a bit of hide and seek/peek-a-boo.
Here are some examples:
In some cases the story is also predictive, meaning that it encourages your child to make a guess about what might be hiding behind the flap in the illustrations, or on the next page. These books are great fun and, whether they guess right or not, they help older toddlers to develop more advanced reasoning skills.
And to prove that I really do still exist, why not come along to our next pram jam and say 'hi' and I'll say "peek-a-boo!"