No Way! The Wildest Mind-Blowing Facts in the Universe by Dan Marshall
This book was part of the Notable list for the Children's Book Council of Australia's Book of the Year Awards – Eve Pownall Award (for Information Books)
Get ready to go on a wonderful journey of discovery that will make you say No Way! Learn all about space, humans, earth, science, animals and maths, with the help of your trusty robot sidekick KLAUS. Did you know Uranus is leaking gas into space? The average yawn goes for six seconds? The fact that there are over three trillion trees on earth? Spider's silk is five times stronger than steel? Bicycles ride themselves?! This beautifully designed children's book is filled to the brim with facts, challenges and questions that will teach you all the wildest and weirdest things about the world around you!
It took all of six pages for me to learn something new!
We see the moon the opposite way up to people in the Northern hemisphere, it's one of those facts that you learn, mind-blown, and then think, of course we do because we're on the southern part of a globe so we're technically always upside down and then you are really happy that gravity exists and all of the blood isn't rushing to your head.
Fun fact two, which Carlie might be interested in given her recent number twos Storytime blog – spacesuits have special filters to get rid of farts because the methane is flammable.
And my last Space fact is that ALL of the planets would fit in a line between Earth and the Moon!
I'm obviously having a lot of fun reading this book. It's written in easily digestible bits and has great illustrations to add to the information.
The book also includes challenges like this one:
What would you name Planet Nine if you discovered it?
Obvious answer, Pluto. Because I thought it was terrible when it stopped being a planet until I found out it had only been a planet since 1930. I decided maybe I shouldn't hold onto Pluto quite so hard. It makes me feel for the Roman God Pluto, based on the Greek God Hades. He was one of the big three and he doesn't even have a planet anymore. All of this leads me to the plan that I would name the ninth planet Jessica, after me.
I lied about the space facts, because I just read that asteroid belts are not in fact the tightly packed places we have seen in movies and Han Solo would in fact have had a lot of trouble hiding from the Imperial Fleet because there is so much space between the asteroids. I'll never watch a spacecraft chase the same way again.
I'm not done reading this book, it's full of really interesting facts and when I'm done I'm going to go around and make other people read it. But I'm not here to just regurgitate facts to you, like the fact that the oldest tree is 9,550 years old, I'm here to review this book so here goes. The book is broken up into six sections: space, humans, earth, science, animals, and maths. Each section includes mind-blowing facts but they have been put together cleverly and written well so you can pick up and put down the book as you want to. This is not the book most kids will go looking for when they need a book resource for their assignment but it is the one that you'd have to tell them off for reading when they should be in bed. I'm addicted and should definitely close the book but just a few more facts…promise.
Looking at the language and information I would say this book would be great for confidently reading seven year olds all the way up to work-avoidant 37 year-old librarians.
I will leave you with the outcome of one more challenge:
Earth Challenge:
Plant some seeds at home. Watch how, by watering the soil regularly and supplying it with the right amount of light, they germinate to grow strong and tall.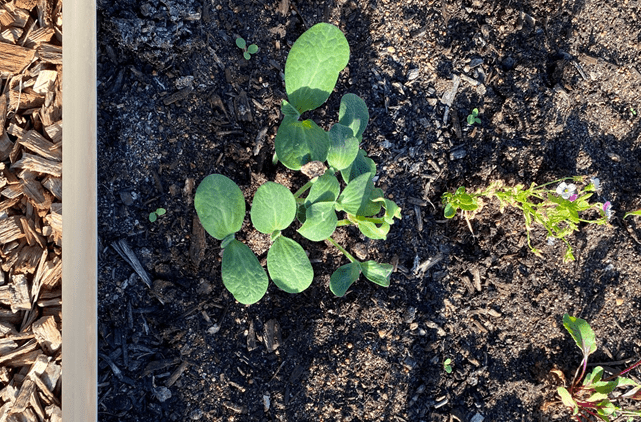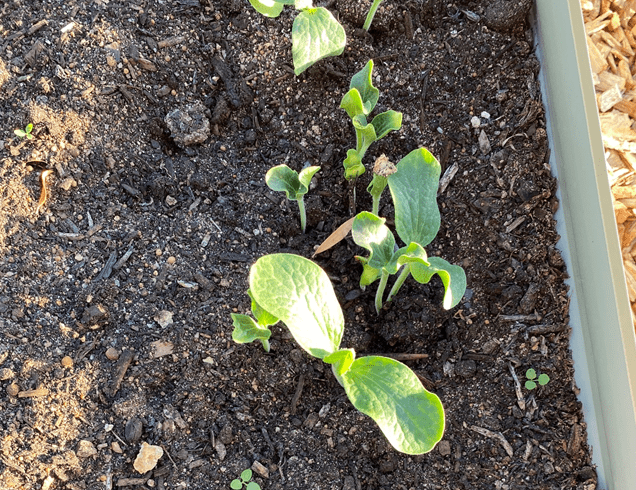 Butternut and kent pumpkin seeds I removed before making roast pumpkin. 
I will end my review with these three things:
Owls have long legs under their bottom feathers. 
I convinced Mel to read this book by hurling facts at her. And…
One of the sub-headings is:
Uranus is leaking gas into space
Just as funny now as it was when it made me snort so loud I had to explain it to the other library workers. And if that doesn't convince you to have a read then I don't know what will. I hope you enjoy the book as much as I did.