Who hasn't heard of ChatGPT at this point? A revolutionary AI chatbot released to the public recently has taken the world by storm, equal parts frightening and exciting people with its demonstration of vast and complex capabilities. But how does it compare to a human being when tasked with writing a review for the television series The White Lotus? I decided to put it to the test. You will see my original review below, followed by its' response when I asked it to make my review better, and finally what it wrote when I asked it to write an original review. Have a read and see what you think! See if you can notice any interesting details…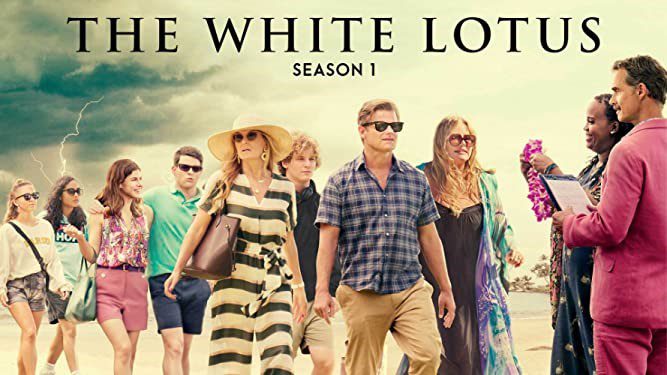 The main cast of The White Lotus – Season 1
My Original Review
Every few years a series comes along that redefines the conventions of television and leads us to reconsider what a series can be in terms of scope and intimacy. Some examples that come to mind would be Dexter around 2006, perfecting the blend of the procedural cop formula with the added intrigue of an evil protagonist that convinced audiences to cheer him on through each episode. Mad Man took set design, props and authenticity of dialogue to the extreme the year after, to such an extent that it has hyper-popularized period character dramas to this day. Breaking Bad gave us it's painstaking slow-burn transformation of not just Walter White, but the supporting cast, and Game of Thrones brought epic cinema-quality scale and special effects to the small screen.
I would consider The White Lotus to be another instalment in the sequence of shows that have redefined conventional television series with how it has evolved on the cliches and tropes of the overplayed "character drama" format and has taken cinematography and soundtrack back to school, demonstrating how uninspired many shows have become with overuse of cinematic techniques that have become for drama series what the "jump scare" has become for horror. In other words, visual and audio production methods that are cheap, boring and rely on quick unearned emotional spikes to keep your attention, rather than more complex and though-provoking narratives that keeps your interest. White Lotus reminds us there is a major difference between the two.
Brittany O'Grady & Sydney Sweeney as Paula and Olivia Mossbacher
I'll avoid spoiling specific plot details as this is a show that you should watch with minimal information, however, some context is required. The White Lotus takes place at a high-end holiday resort in Hawaii with a variety of wealthy main characters from different backgrounds. A family on a getaway, a couple on their honeymoon, and a lonely older woman with more money and time on her hands than she knows what to do with. The mystique of their affluence is quickly stripped away and we see that beneath their money and status they have the same problems as most of us "normal people". Did she get married due to the excitement of the courtship and not so much based on compatibility? Does a rich teenager really have relationship problems so different from any other young adult? Maybe the lonely older guest has done all she can to push people away (deliberately or not) and isn't the misunderstood emotional victim she portrays herself as. The White Lotus cuts through class and social status to pose these ideas to the audience in provocative and challenging ways. In typical HBO fashion there is a degree of shock value in some of the scenes, but that's probably why HBO has been so successful among adults going back to the Sex and the City era. Real life is shocking and portraying that in a series can make the events much more relatable than cutting out scenes for the sake of chasing an M rating to reach a wider audience.
In summary, the first season of The White Lotus beings a breath of fresh air into the serialized drama format with its blend of dark humour and how it extends opportunities to relate with characters that at first seem completely unrelatable. If nothing else, it highlights how uninspired so much of the hour-long television currently on air (or rather, being streamed) currently is. A quick search of the series creator Mike White and you see that he has had a pretty unconventional Hollywood career and The White Lotus does this justice by breaking conventions of what a drama series should be, and instead hangs it hat on being unconventional and not making a single apology for it.
"Rewrite the following essay to be better"
Every once in a while, a TV show comes along that pushes the boundaries of the medium and forces us to re-evaluate what a series can achieve in terms of depth and intimacy. Some of the most notable examples include Dexter (2006), which combined the familiar elements of a procedural cop show with the added allure of an evil protagonist that captivated audiences. Mad Men (2007) raised the bar for set design, props, and authentic dialogue, making it one of the most influential period dramas of all time. Breaking Bad (2008) masterfully portrayed the slow-burn transformation of not just its protagonist Walter White, but also the supporting cast. Game of Thrones (2011) brought epic, cinematic scale and special effects to the small screen.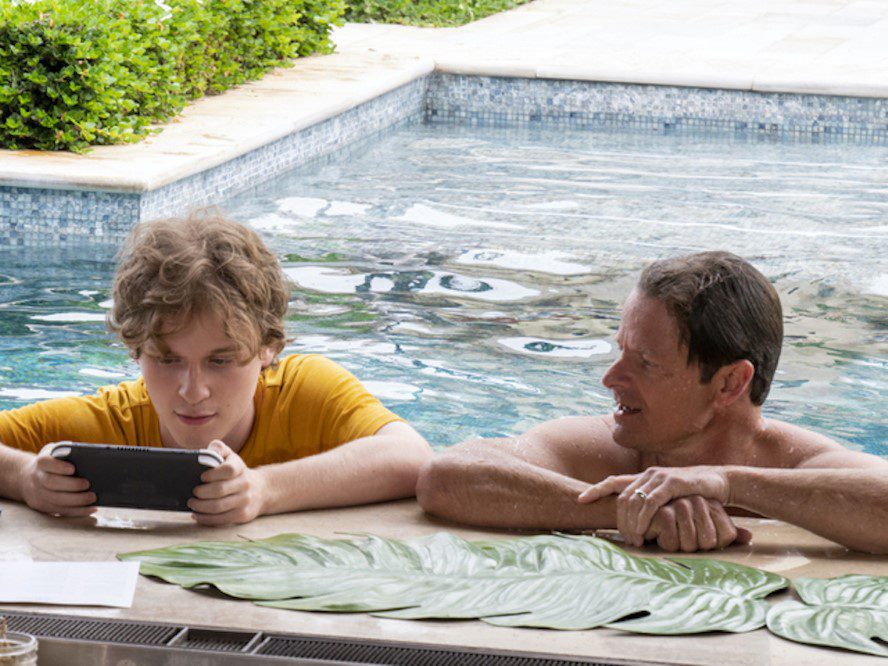 Fred Hechinger & Steve Zahn as Quinn & Mark Mossbacher
The White Lotus is another show that adds to this lineage of boundary-pushing TV dramas. It subverts the tired cliches and tropes of the overplayed "character drama" format, bringing a fresh perspective to cinematography and soundtrack. Rather than relying on cheap, unearned emotional spikes to keep the audience engaged, it weaves a thought-provoking narrative that keeps the viewer interested. The show reminds us of the difference between cheap thrills and complex storytelling.
The White Lotus takes place in a high-end holiday resort in Hawaii, where a diverse group of wealthy characters come together. Through its story, it peels back the mystique of their affluence and reveals that, despite their status and money, they struggle with the same problems as everyone else. The show poses questions about the motivations behind relationships, the reality of being a rich teenager, and the motivations behind loneliness. In typical HBO fashion, the show doesn't shy away from shock value, but it adds a layer of relatability to the events by showing real life in all its gritty, sometimes-shocking detail.
In conclusion, The White Lotus is a breath of fresh air in the serialized drama genre. It blends dark humor with relatable characters and offers a much-needed change of pace from the stale, uninspired TV shows currently on air. Its creator, Mike White, has had a unique career in Hollywood, and this show reflects his unconventional approach. The White Lotus breaks conventions and isn't afraid to be different, making it a must-watch for anyone who wants to see something truly innovative in the world of TV dramas.
"Write an original review in essay format for the first season of the white lotus"
The White Lotus is a critically acclaimed television show that has garnered a lot of attention from audiences and critics alike. The first season of the show is an excellent representation of its themes and ideas, making it a must-watch for fans of drama and black comedy. The show's primary focus is on the lives of several characters living in a small town in America, who are all connected in some way or another. The main storyline revolves around the experiences of these characters and the challenges they face, both in their personal and professional lives. The show's dark comedic tone and its clever writing, provide a unique and thought-provoking perspective on contemporary American life, making it one of the most original and captivating shows on television.
The characters in The White Lotus are well-developed and nuanced, making them both relatable and likable. The show's strong cast of actors brings these characters to life, making their stories feel real and meaningful. Their performances are excellent and add to the show's overall quality, making it a joy to watch.
The show's production values are also noteworthy, with stunning cinematography and a carefully crafted soundtrack that sets the mood and tone for each scene. The attention to detail and care put into the show's production is evident and makes it a visual feast for the eyes.
Overall, the first season of The White Lotus is a triumph, making it one of the best shows to come out in recent years. It's a thought-provoking, well-crafted and beautifully executed piece of television that will leave you wanting more. Whether you're a fan of drama, black comedy or just excellent storytelling, The White Lotus is a show that should not be missed.
Which review did you like the best? Could you write a review, or edit someone's work, as well as an AI? Leave a comment below with your thoughts.