Have you checked out the local history and other Cockburn related books at Spearwood Library?
They range from personal stories of Nyungar and migrant residents; to accounts of our coastal vegetation; William Watson and Watsonia; as well as churches, schools and the Cockburn Bowling Club.
The Cockburn Collection, just to the right of the Spearwood Library entrance, has the biggest collection of books and reports. Some of these items are just to read in the library and some can be taken home.
You can also find Local History podcasts, images and videos on our Local History page.
Here are a few of our Cockburn Collection items:
Plants of the Davilak Heritage Trail Manning Park
Information and samples of plants along the limestone ridge of what was the Davilak Heritage Trail in Manning Park. Compiled in 1994 by PhD student BJ Newby.
Volume 1: trees and tall shrubs
Only available to read within the library
Volume 2: climbers, small shurbs, herbs, sedges and grasses
Only available to read within the library
Kornelijo Cukrov, 1920-2001
When Sam arrived in Fremantle in 1935 he said, "I went to the side of the ship and I recognised my father. … This was the first time we had seen each other in ten years."
Only available to read within the library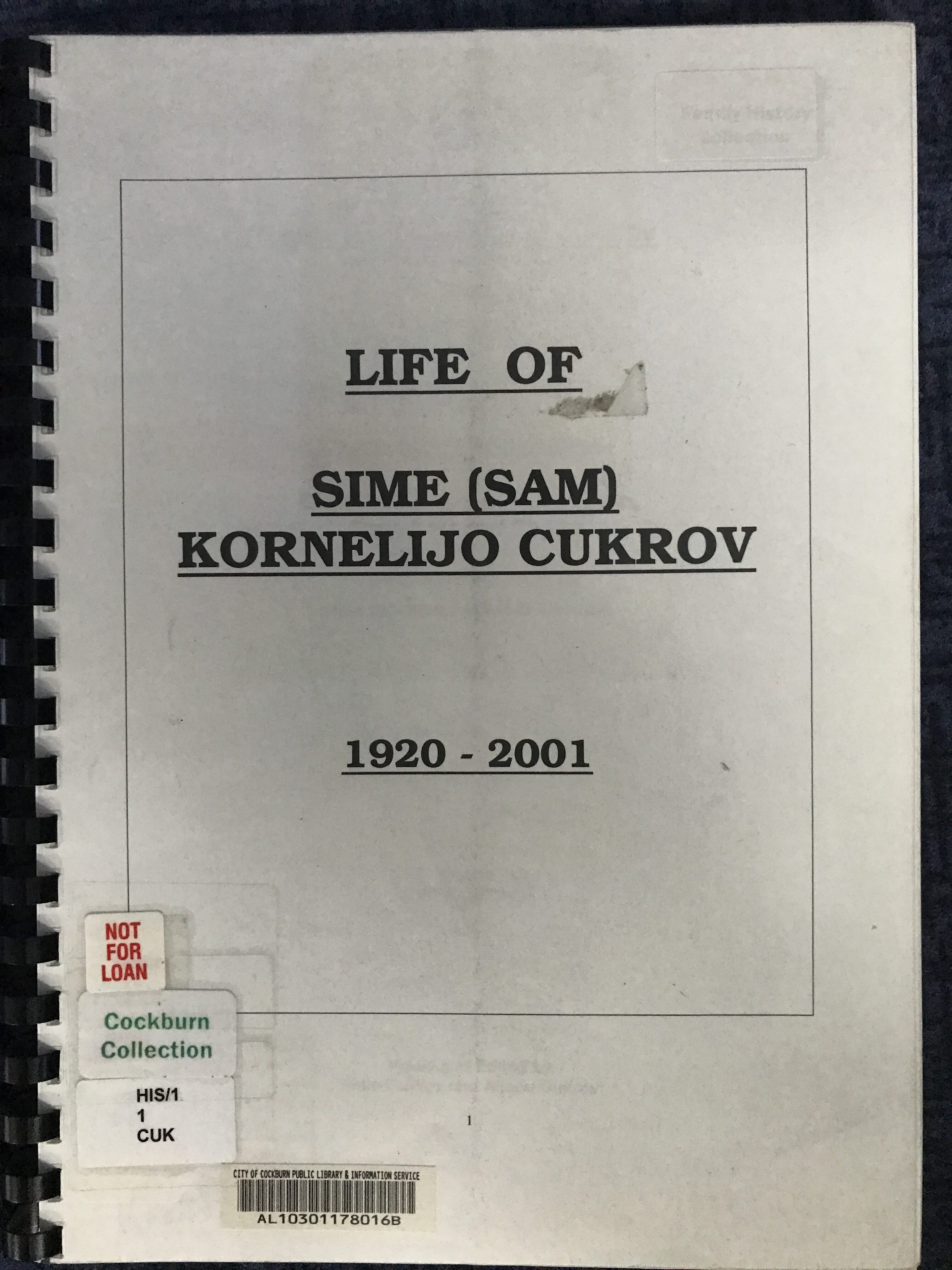 Kornelijo Cukrov, 1920-2001
When Sam arrived in Fremantle in 1935 he said, "I went to the side of the ship and I recognised my father. … This was the first time we had seen each other in ten years."
Only available to read within the library