What is Manhwa? Manhwa is a Korean genre of comic books and graphic novels.
Based on the webtoon of the same name written by Hae Hwa and illustration by Narak. Business Proposal revolves around Shin Ha-ri, a food researcher who helps her best friend and disguises herself to go on a blind date pretending to be her. But her blind date turns out to be her CEO Kang Tae Moo whom is her boss!
The Short Review:
This drama is probably one of my top favourites!
It is an entertaining k-drama that is light, funny, with the right blend of romance. It does have the normal k-drama romantic cliche's but they have done it oh so right! And it doesn't go over the top or have the typical storyline of amnesia, 180 makeovers or the dreaded love triangles (especially when you can't choose!).
Sometimes you just dislike one character, the actor/actress is so good at being the villain or being unlikeable. With this drama, ALL the main characters are likeable and surprisingly there is no second lead syndrome ("An incurable disease where you fall prey to liking the second lead of a Korean drama more than the main lead, and desperately want them to get the girl/boy despite all signs pointing to that being a near impossibility" – The Daily Star).
It also does help that the cast is great and each one has their own unique personality.
So if you aren't up for one of those days of watching emotional rollercoasters, crazy plot twists or crying your eyes out and want a light and relaxing k-drama. This is the one to watch and most likely stay on one of your top watch lists for awhile!
BUT if you want to read the manhwa first, we will have it available at our libraries soon! You can reserve it now! 
It has reached over 450 million views on the webtoon itself and it's popularity is one of the reasons it was turned into a popular tv-show.
If you are after watching the tv show, Business Proposal is available on Netflix.
Do you have a favourite manhwa that has turned into a K-Drama? Or what K-Drama do you recommend us to watch?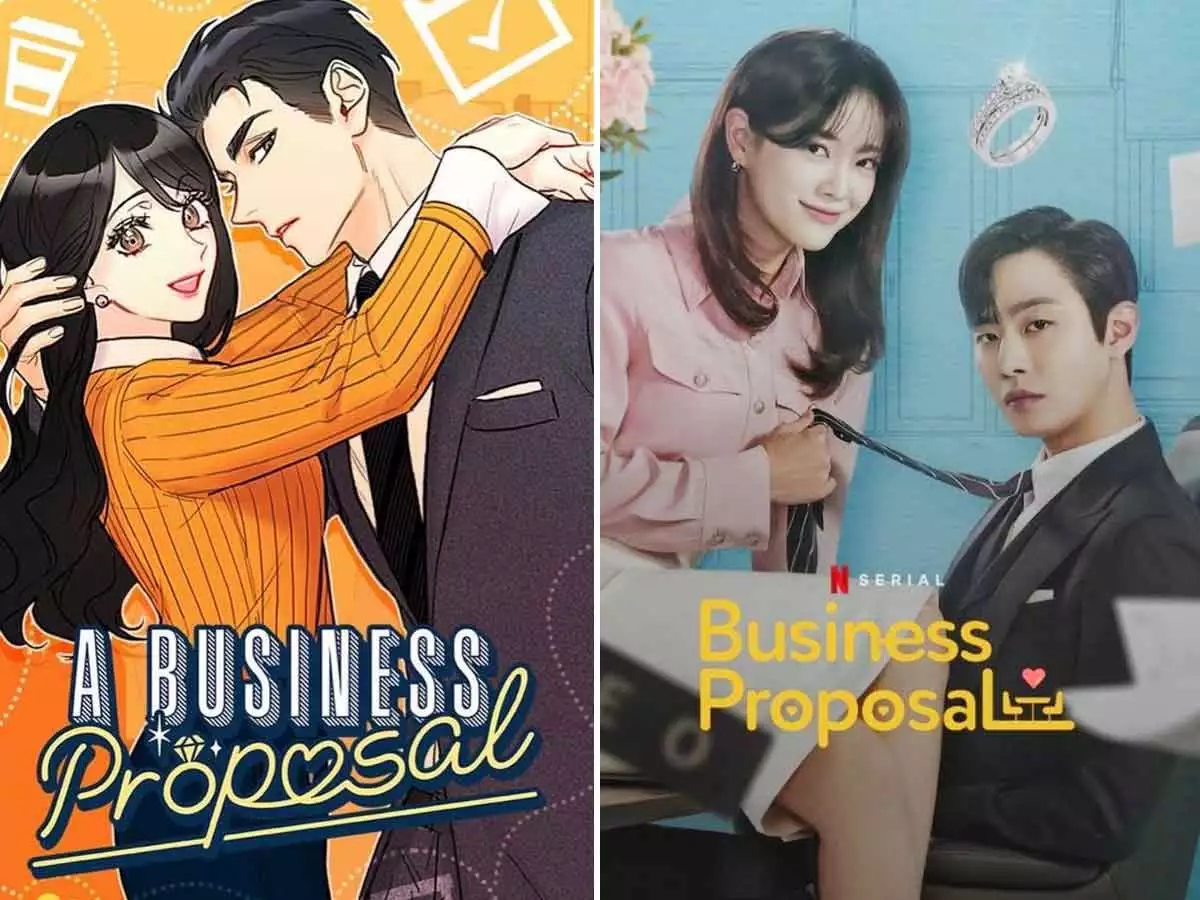 What are you waiting for? Reserve this full colour manhwa now!