We've recently done a survey at Storytime to see what you all think of our children's programs and the times and days we are offering them. Some of the comments that came out of it made me think about what we do at Storytime and why, which prompted me to write an information blog post, which can be found here.
And now into the blog post you're all here to read…
Abracadabra!
Alakazam!
Bippity Boppity Boo! (I hear the singing each time I read this little one)
Wingardium Leviosa…and that is Leviosar not Levi-o-sa, Ronald!
Can you tell what my Storytime blog is going to be about this time around?
MAGIC!!!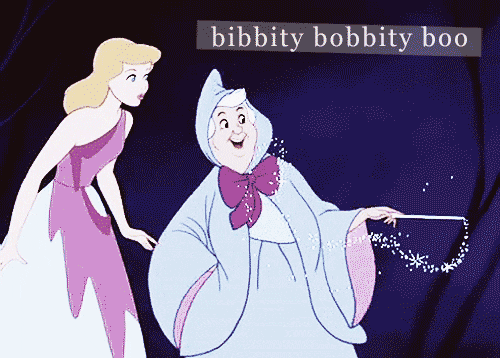 There are some things that all kids seem to love and magic is one of them, along with dinosaurs, trucks, and animals. We've recently made a Magic kit here at the library and we tried it out this term which made for a wonderful Storytime. The trickiest thing is working out which books to talk about – so many good ones *sigh*.
Winnie the Witch by Korkey Paul and Valerie Thomas
Winnie the witch lives in a black house with black walls and black carpet and a black bathtub. She also has a black cat with green eyes. and she cannot see him when his eyes are closed. And thus begins our dilemma. Winnie tried to turn him green but, what about when he goes outside? By the end of the book Winnie comes to a very sensible solution but children do enjoy getting there first.
Room on the Broom by Julia Donaldson with illustrations by Axel Scheffler
'The witch had a cat, and a very tall hat. And long ginger hair, that she wore in a plait.'
Those are the first words in this book and they explain the wonderful rhythm, rhyme, and fun that exists in this book. The witch keeps losing things, like her wand and hat, and each time an animal finds them and asks…is there room on the broom which the witch (I love homophones) is more than happy to offer. Alas, the broom breaks but when the witch is in trouble all of her newly made friends come to her aid. This book tells a very nice story about helping people and helping your friends and with the wonderful illustrations of Axel Scheffler and the writing of Julia Donaldson this is a classic.
This book has also been turned into a mini-movie and is included on a CD in this book – Room on the Broom and Other Songs.
What's In The Witch's Kitchen by Nick Sharratt
The last book I'm going to talk about unfortunately isn't suitable for loan but it's a great book anyway so I had to share it.
What's in the witch's kitchen? is asked on every page and then using wonderful paper technology we have two options – open left or open right on some pages and open up or open down on others. One of the options is yummy…the other one is not!
Draw and Tell

I'm not all that sure where this story came from but I think I made a few changes.
Craft
Wizards hat!
Making this wizard's hat is very simple. You need:
– card,
– scissors, stapler, and glue,
– card for stars, and
– glitter
And then you can make it.
1. Cut the card out into a curved triangle shape.
2. Cut out two long strips of card which you attach to one another using the stapler. Wrap the band around the child's head to get the right size and then staple to make a circle.
3. Cut out stars and a crescent moon with yellow card and then glue onto the triangular piece of card.
4. Add glitter and glue the triangle to the band.
5. You now have a wizard's hat!
I'll finish this with a quote from Roald Dahl – "Those who don't believe in magic will never find it."