"It's springtime for manga … and anime!"
Well, it's actually cold and randomly wet but … whatever!
You know the drill, here's some new anime titles you could/would/should watch:
"Having the incredible powers that come with being a Minimum Holder can be a huge advantage to a private detective firm like Hamatora, but how can anyone stop someone who can both come back from the dead and steal your powers at the same time? That's the problem that now confronts Murasaki and Hajime, and it's made even more vexing by the fact that the team's founder, Nice, may be dead as well."
Blade Dance of the Elementalers
"You stole…my spirit…you have to take responsibility for it! Only a pure maiden can have the privilege to contract with a spirit. Priestesses, who can summon spirits from Astral Zero, the world of spirits, and have full command of their power, are called elementalists."
"Half a year after the turmoil that rocked the entire city of Ikebukuro … peace has once again returned to the city and people are living each day normally. But soon this normal will be cut short by the abnormal. Slowly but surely, the unknown will seize the city and face an all new storm."
"When Kyuta, a young orphan living on the streets of Shibuya, stumbles into a fantastic world of beasts, he's taken in by Kumatetsu, a gruff, rough-around-the-edges warrior beast who's been searching for the perfect apprentice. Despite their constant bickering, Kyuta and Kumatetsu begin training together and slowly form a bond as surrogate father and son. But the unlikely pair will be put to the ultimate test; a final showdown."
Here are two series of the older teen/young adult-slice of life-school comedy/drama/romance genre. Yes, I"m calling that a specific genre!
"Teenager Hata Kosaku is crushed when his favorite singing idol, Kusakabe Yuka, stuns the world by retiring from show business. Kosaku's friends try to cheer him up, but nothing can chase away his gloomy mood until Yuka herself transfers into his class at Tamo Agriculture School!"
Look out for more suggestive vegetables and sexual innuendo than a 'Carry On … ' movie!
"Naru is a high school girl who is average in every way. She loves fairy tale heroines, though she's never had the courage to escape her ordinary life. One day, she sees Hannah, a transfer student, dancing in the moonlight and becomes inspired to learn Yosakoi dancing."
Some more of those shows that just. Won't. Die! Well, technically, one is a spin off show:
Naruto spin-off! : Rock Lee and his ninja pals. Part 1.
"Welcome to the Hidden Leaf Village. The village where Uzumaki Naruto, star of the TV show Naruto makes his home. Every day, countless powerful ninjas carry out missions and train to hone their skills. Our main character is one of these powerful ninjas but it is not Naruto! It is the ninja who cannot use ninjutsu, Rock Lee!"
"When a prestigious client requests the assistance of both Natsu and Gray, the boys momentarily set aside their differences and head to Sun Village – a city entombed by malevolent ice magic. Their investigation into the incident comes to a screeching halt when treasure hunters from the Sylph Labyrinth guild show up to stand in their way."
Oh, and btw, we also have many anime series that we decide are better off in the JF DVD Collection, like Astroboy, Beyblade, Yu-Gi-Oh!, etc. Some new arrivals in that area are:
Cardcaptor Sakura Movie:
The Sealed Card
Sailor Moon R. Season 2, Part 1.
Sailor Moon R. Season 2, Part 2.
What I'm currently watching …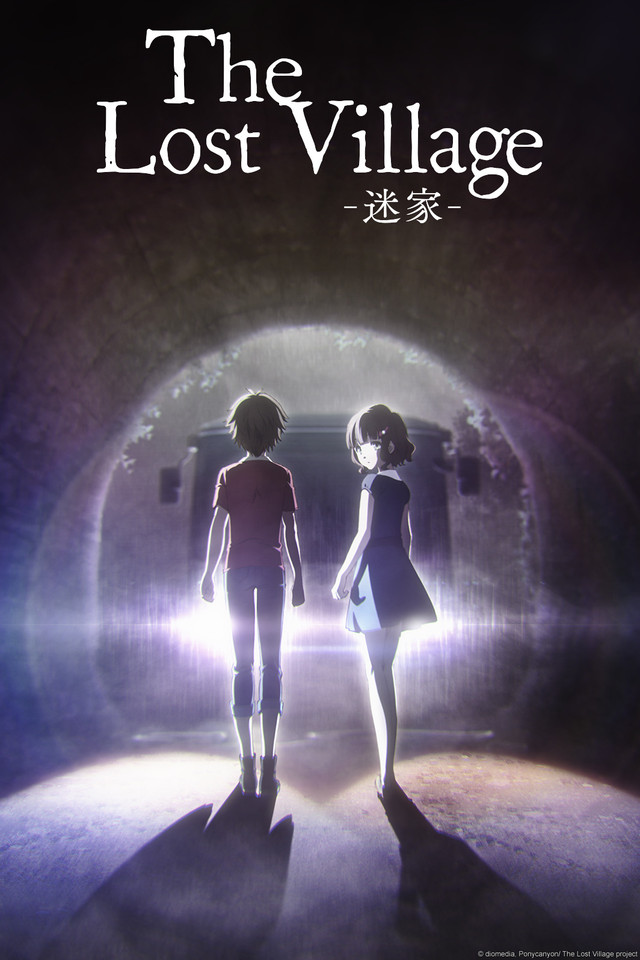 Mayoiga (English: The Lost Village). An eclectic group of, shall we say, individuals with "issues" set off on a mysterious bus tour, lured by the promise of being led to a place of urban legend known as Nanaki Village. A place where one can supposedly start over and live a perfect life.
Sound to good to be true?
An abandoned village in a secluded location; mysterious markings and ominous sounds emanating from the surrounding forested hills; people on the edge … then, one by one, they start to go missing … I've got a bad feeling about this …